October 03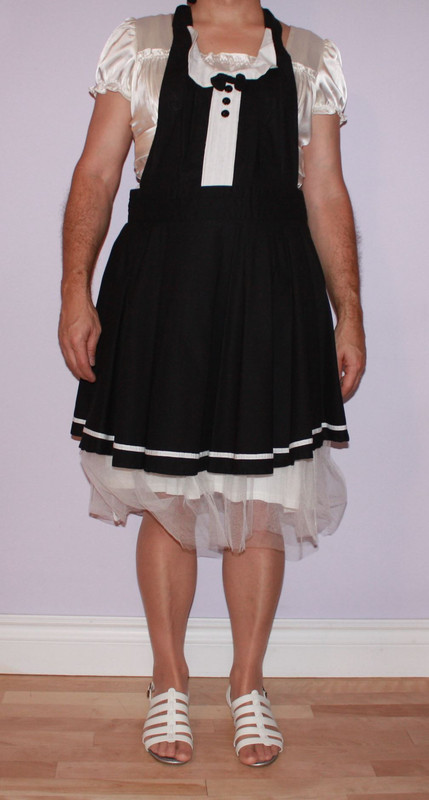 We found this apron a year or two ago and smiled at the tuxedo motif and decided to pick it up. Nice full skirt goes almost all the way around.
I have a few white blouses, in satiny material or sheer. I like how easy it is to see bras under these bouses. White skirts are so nice in the summer time, though at this point, it is getting a bit too cool to continue to wear them.
My toenails are finally polished, but I see that the sparkly pink colour does not really show up in the photo. When I look down, I see the sparkles. Next time I guess it will have to be a bright red.