This post is in response to Teresa's posts, especially the one where she wonders if her comments were boring to most readers. This reader was certainly not bored by her posts. In fact, I really appreciated reading posts from her unique point of view. Very exciting indeed.
As for why so many views versus few comments, for me, it takes much less time to read through the posts in this forum than it is to make a post. I have a number of things that I have thought of sharing over the time I have been on this forum, but rarely have the time, or should I say, make the time, to compose them to a point that I feel they are ready to post.
It might be easier to ask more simple or direct questions to evoke a response rather than general "questions" such as "suggestions" or "lessons learned".
Hopefully this sharing of my point of view will help in inspiring Theresa to continue to post and share with us how it is going in her relationship. I for one, am very interested to know what happens. It is stirring many interesting and fun scenarios in my head, which has already lead to wonderful sexy time with my very supportive wife.
I woke up very early one morning recently, after shopping with my wife and purchasing three new pairs of panties and a very cute romper from Macy's, which I slept in for the first time, and penned the story below, which was inspired from Theresa's posts.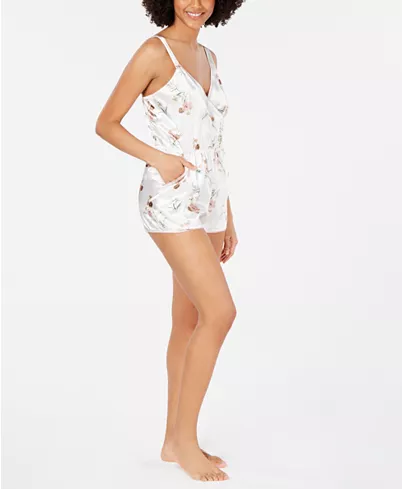 I used the French version of Theresa's name in it, Therese, in honour of my wife who has a French name. I am entitling it: Pillow Gifts.
"Honey, I have one more gift for you. I put it on your pillow in our bedroom."
And that was the start of my life changing, my wife and I becoming even more close and intimate.
I went to our bedroom wondering what my last Christmas gift might be from her and found a pair of light blue panties on my pillow. This can't be right, I thought. She must of left her panties by mistake on our bed. 
"All I found was a pair of your panties on our bed" I said, showing her what I had found.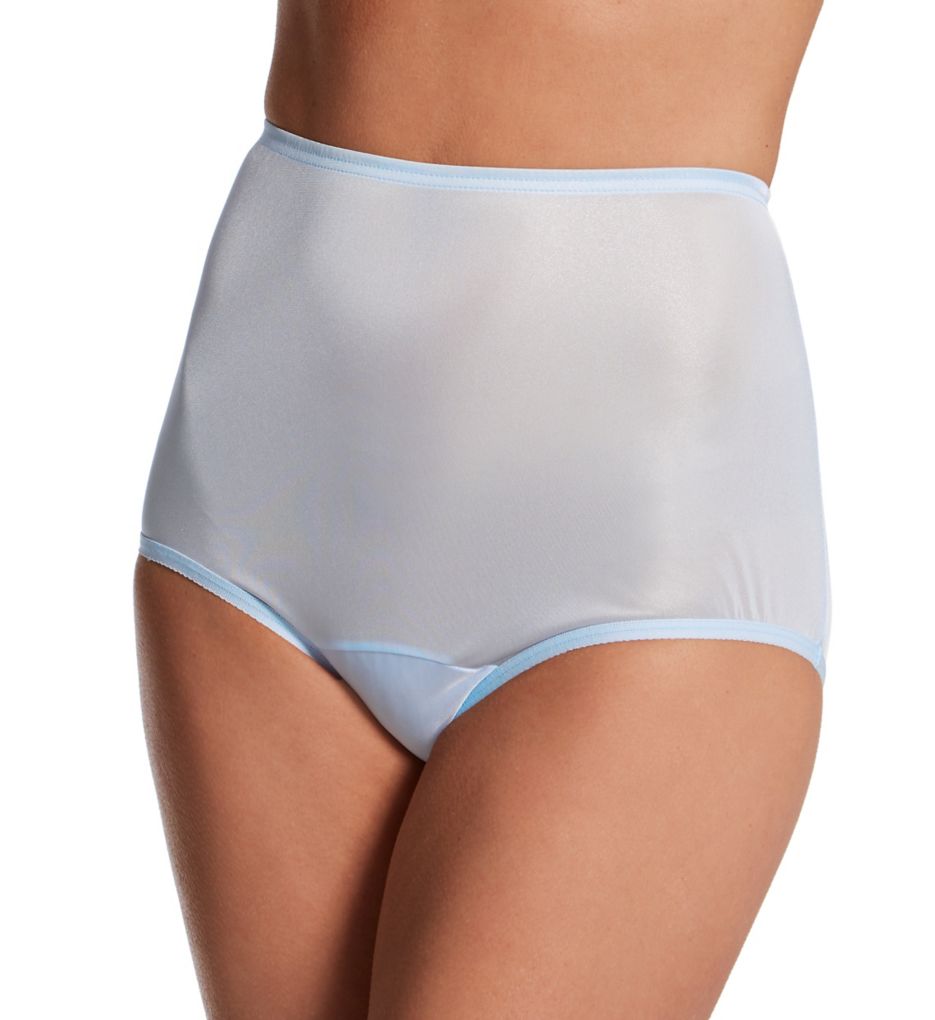 She smiled at me. "Nope, those are not my panties. They're my gift to you."
"But Therese, they are women's panties" I protested. 
She countered. "Technically, Bobby, they are your new panties and you are a man, so they would be men's panties, now woudn't they?"
"You want me to wear these?" I continued, ignoring her cute word play.
"I want you to at least try on my gift to you so we can see if they fit or not. After that, they are yours, so you can do whatever you want with them. It is a gift, so no strings attached."
So what could I do? I tried them on, and sure enough they fit fine. Trying on a pair of silky nylon panties in front of my wife as she remained dressed for some reason turned me on and so my penis was hard in the front of the panties. My wife came over and slowly rubbed me and said that I seemed to like her gift.
"So you really want me to wear these?" I asked, puzzled at her new gift.
"Now why would I buy you something that I would not want you to wear? Of course I want you to wear them, but only if you are comfortable with them. I wouldn't wear anything that you got me as a gift if I wasn't comfortable in them, would I?"
I remembered some of the clothes that I bought her as gifts, as I tried to figure out her style and likes. Sometimes I succeeded and she fell in love with some of the things that I got her that she said that she would never have gotten for herself, and other times she eventually gave the clothes to Good Will without really wearing them at all.
"I guess not. But why women's panties?"
"I read the reviews of these ones, Vanity Fair Ravissant panties, and they are very popular with men."
"Really? Men wear these and write reviews of them?"
She showed me the reviews that she had found on the herroom.com web site.
I kept them on for the rest of the evening. The feeling of them were different enough from all my other underwear that there was no way I could forget that I was wearing them. However, Therese made sure that I didn't forget by bringing my attention to them every so often with a comment or a touch or caress such that I was hard pretty much all evening. We had pretty wonderful and intense sex that night and then the panties, or should I say, my panties, went into the clothes hamper.
The next morning when Therese opened her drawer to put on some underwear she showed me a pair of panties that she had bought for herself, similar to the ones that she bought me, but in white and with lace on the sides just above where the legs go through. Lace Nouveau panties she called them. She asked me to let her know whenever I decide to wear my new panties so that she could wear hers too. That way, whenever we go to the bathroom or feel our panties beneath our clothes, we would be reminded of what the other one is wearing too.
After a couple of days wearing my regular underwear, my curiosity got the better of me and I wondered what it would be like to wear panties under my regular clothes for the whole day. So in the morning I mentioned to Therese that I was going to wear my new panties that day. She put on her new ones too and came over to me just as I finished pulling mine up my legs. She embraced me, wearing just her bra and panties. As she kissed me, her hands slid over my bum and all over my panties and so I did the same to her. One of her hands came up my back and pressed me even closer into her and I did the same, feeling the straps of her bra under my hands. It was intoxicating and when we finally parted, we both let out a breathe and mentioned how sexually charged that kiss was. She smiled and told me to get dressed and to think of her all day. 
Well I did, and we had some fun and cute texts and quick phone calls during the day. Even though it was between Christmas and New Years, we had both decided this year that we would go into work. So it was more quiet and slower at work and it gave both of us the opportunity to playfully communicate with each other a number of times. 
That night we had amazing sex once again. 
It got so that I looked forward to the laundry being done so that I could wear my new panties once again. Each time I wore them, it was a more sexually charged day than usual, often ending up in wonderful sexy time with Therese. A couple of times she suggested that instead of me cumming, that I enjoy the silky feel of them and go to sleep wearing them all sexually charged. That didn't stop us from having her cum, even more than once. She seemed to get a sexual charge out of me being in the panties that she gave me and following her lead in the sexy time that we had all day when I was wearing them.
Then came my birthday in late January.
After my favourite home-made meal that Therese made me, she said "Honey, I have a gift for you. It's on your pillow." What now, I thought. 
"Did you get me another pair of women's panties?"
"Technically, they're men's panties if I got them for you right?" She had that impish grin.
"Sure, but they are designed and made for women."
"I wouldn't be too sure about that. Of course the main market for them are women, but this model of panties used to have a gusset that was thinner and longer, that didn't fit men that well. They were changed at one point and they now fit men much better. So it just might be that these panties are also designed with men in mind."
"Ok, ok, so what is it, more men's panties?"
"Don't you like the first pair that I got for you?"
"Of course, you know that I do. They are comfortable and have spiced up our already wonderful sex life."
"Then hurry up and go see what is waiting for you on your pillow!"
Sure enough, on my pillow was a pair of panties. This time in pink and with lace on each side. I could see that under them were also a black pair. When I picked them up, something hard was underneath them. I turned the pile over and saw that the hardness was from the underwire of a pink bra.
Going back to Therese "So now you want me to start wearing a bra? There is no reason for me to wear a bra, I don't have breasts that need a bra".
"Well that's true, you don't have breasts that need a bra. But a bra is not only functional. You've told me more than once that you find my bras pretty."
"Sure, but I don't need to look pretty."
"Don't you like things that are pretty?"
"Sure, I like it when you look pretty..."
"And I like pretty things too, and I have really been liking how pretty you are when you are wearing your new panties."
"They are not that pretty, they are soft and silky and comfortable."
"Well, I think the soft blue color and silky fabric are pretty, and you look pretty to me when you are wearing them, and I like that. It turns me on."
Really. She thinks I look pretty when I wear the blue panties. And she likes it.
"It's just a gift, Bobby. All I would like you to do is try it on to see that it fits. After that, it is up to you if you ever wear it. You've seen me wearing this model and you like how it looks on me, with the lace on the inside near the cleavage. I find it a very comfortable bra."
So I tried on the bra. And the pink panties that seemed to go well with it. As we embraced after I put them on, Therese's hand went up my back and traced where my new bra straps went and I placed my hand on her blouse where I could also feel her bras straps.
"You look so sexy! And yes, I think you look very pretty in your new pink bra and panties. Come on, let's go and clean up the kitchen together."
"What, just wearing these?"
"Sure, I love seeing you in your new underwear, especially how excited you are. But I do have one last gift for you in the kitchen."
Therese lead me into the kitchen where she opened up our broom closet and pulled out a very frilly, pink flowered apron. She motioned for me to come towards her and she put it over my head and then tied it on me in the back. Then she put on a smaller one around her waist that was not nearly as feminine looking. 
"There we are, all ready to clean up after your birthday supper."
"Therese, this frilly apron seems a bit over the top and looks silly on me. Do you really want me to wear this?"
"Of course, sweetheart! I wouldn't have bought it for you if I didn't think you would look pretty wearing it, and I got it right on. You look so wonderfully pretty in the pink frills of the apron with your pink panties and bra straps peaking out underneath it. It will protect you as you clean up, but it will also turn me on as I watch you working in the kitchen and dining room, making them clean as a whistle. Would you like some birthday sex after we clean up?"
"Of course, that would be wonderful!"
"Would you keep your new bra on for me too?"
"If you want me to, then sure."
"Yay! If you ever decide to wear your new bra again, please let me know. I also bought a new one for me, in blue, that I would like to wear when you are wearing yours, ok?"
"Ok. But I would never be able to wear it out, just here at home with you. It would show under my shirt."
"Of course, dear, wear it only where and when you want to. This model is a bit different from other bras in that the part that allows you to adjust your straps is in the front and not the back, so you don't get that telltale bump in the back. The straps lie flat all across the back. See, have a look at my bra. Do you notice any bump in the back? Nice and smooth. And there is no padding in the cups. So if you were to wear, say a sweater, vest, or suit jacket over your shirt, your new bra would be nicely hidden. But don't worry about that, you never have to wear it outside of the home, or even ever, if you don't want to."
We then cleaned up the kitchen and dining room together. Or more accurately, she showed me what to do and directed me in the cleanup. And that felt exciting too. Following her direction and having her tease me every now and then about the clothes that I was wearing. It was sexually intoxicating, feeling the straps of the bra, the swish of the apron skirt and the softness of the nylon panties as I moved around following the instructions of my wife who was fully dressed and seemed to be much more comfortable in telling me what she wanted me to do and how she wanted me to do it and correcting me whenever she wanted me to do it slightly differently. I found myself being very focused on wanting to please her, and enjoying very much any words of praise that she said and any touch or sexual tease that she did. 
After I finished cleaning up, we had a wonderfully satisfying sexual play time, with her having three orgasms. She asked me if I would be ok with me not having an orgasm and keeping my new bra and panties on over night and waiting until morning for an orgasm. The way that she put it and how I was feeling towards her and the way that she was leading our evening together, it was easy for me to say yes, even though I had never wanted to cum more strongly in my life than that evening.
I could barely sleep all night and thought I would have a wet dream, being in such a state of sexual turn-on. Sure enough the next morning, Therese said that I could cum, but gave me a new pair of panties that was a size larger than the ones I had been wearing. She had me stand up in front of her while she laid on the bed and told me to move my body such that the panties stroked my penis without any help from my hands. It was frusrating to do, getting wonderful stimulation, but not quite enough to get me over the edge, and then she started to talk to me, describing to me all of the clothes that I had been wearing, the gifts from her that made me look so pretty and how she loves how pretty I am making myself for her and how much more pretty I could become if I wanted to if I asked her to help me be pretty for her. That was enough for me to cum pretty hard in my new large sized panties, without any help except moving my hips to move my penis on the silky fabric.
Later that day, we went shopping together and Therese helped me to find a number of different panties that I thought might be fun, comfortable and sexy to wear so that I could wear my men's panties all the time. We also picked out a few bras so I had a bit of choice and could experience some of the different styles that were available. Therese also bought me some stayup nylons stockings, some sheer to waist pantyhose and some control top pantyhose so I could see how they all fit and feel. 
I must admit that as I wore all of these feminine, pretty clothes, that were sexy and fun to wear, it became easy and habitual to say yes to whatever Therese requested of me. I just felt so grateful that we had such great sex together, and that she was so happy and turned on by me wearing pretty, feminine clothing.
On Valentine's day, we both wore matching red garter belts and red stockings, with red panties. She had found a nighty with red hearts on it that I wore to bed.
One Saturday morning, after I put on the bra, panties and pantihose that Therese suggested I wear, she pulled out of the closet the frilliest, short pink dress with bows and lace. She said it was a gift from her and asked me to try it on to make sure the size was ok. She and I both knew at this point, even though I was free to never wear it again once I tried it on, that I would be wearing it for her whenever she suggested to me that I wear it. The dress floated down over my body and she zipped it up the back. She then put a pretty frilled white apron around my waist and had me put on a pair of low heels. With a bit of lipstick and blush, she said that she had a number of things that she wanted the maid to take care of today, and I was the maid that would be doing just that. 
I learned how she wanted the good dishes and cutlery we had cleaned and polished, how she wanted everything dusted, how she wanted the tub, toilets and bathroom cleaned. For some reason, these seemingly dull tasks seemed fun and exciting to do, knowing that I was pleasing my beautiful, powerful, confident wife Therese. And she made them fun by checking up on my quite often, telling me how wonderful a job I was doing, or what I could do differently to please her even more, how pretty I was and how sexy she felt having me do all these things for her. 
Later in the day, as a reward, I got to help her as she pleased herself to a number of orgasms, using my tongue, and different sex toys that she had purchased. That night when she unzipped me out of my new maid dress, she said to me that she had a gift for me that was on my pillow. I went to look and it was a box. 
She gave me a key and said "I don't know whether playing with a chastity device is something that you might find sexy, or even if I might find sexy, but I would like you to at least try my gift on, just to see if it fits alright. Once we know that it fits, it is up to you if you ever try it on again, or if you ever give me back the key."
I looked at the pink penis shaped hard plastic cage and the rings in the box, knowing that sooner or later, I will be handing over the key to my wife, my sexy mistress and soon to be, my keyholder.