---
Resized my bra at last - micheleFFS - 03-19-2017

Over a year ago, I bought a beautiful, lacy light blue bra in a B cup. As I suspected, the cups were too large.

I bought matching blue thread and put it in a plastic bag with my bra and forgot about sewing it. Then my blue down comforter ripped and feathers flew. I remembered the blue bra and thread and got out my sewing machine. I now will snuggle under my comforter with my comfortable bra that has a bit of extra padding from the folded and sewn cups.

Hey, my little boobies need all the help they can get.
---
RE: Resized my bra at last - Ali - 03-19-2017

That's nice, Michele. Do you have matching panties too? I find it quite uncomfortable wearing panties that don't match my bra.


---
RE: Resized my bra at last - Maid Jennifer - 03-19-2017

Now that's an inventive way to get a bra to fill out properly. It's nice that you have sewing skills too but even my Wife/Mistress wouldn't have tackled altering a bra.


---
RE: Resized my bra at last - micheleFFS - 03-19-2017

Thanks for your replies.

Ali, unfortunately, I don't have any matching bras and panties, let alone a garter belt also. One reason: I like to wear small bras that fit my tiny titties, and I've never seen a set in 42a! I like to feel my real breasts comfortably nestled in their bracups. Makes me feel more girly. I sometimes wear my C forms, and perhaps I'll get a set for them...but it's hard to find a set with a full coverage bra.

Sissy Jennifer the alteration was totally easy. The cups had a bit of filler below for extra uplift, so I simply folded half the upper cups inside and sewed.

Front:



Inside: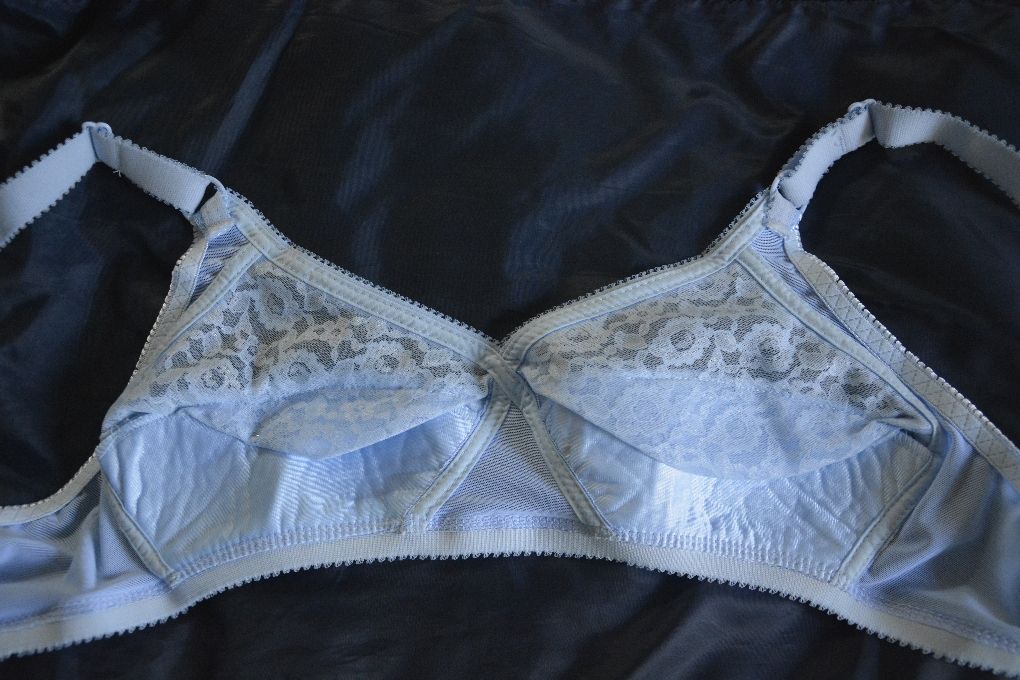 I slept in it last night. Very comfortable.

Your obedient servant,
 
micheleFFS
---